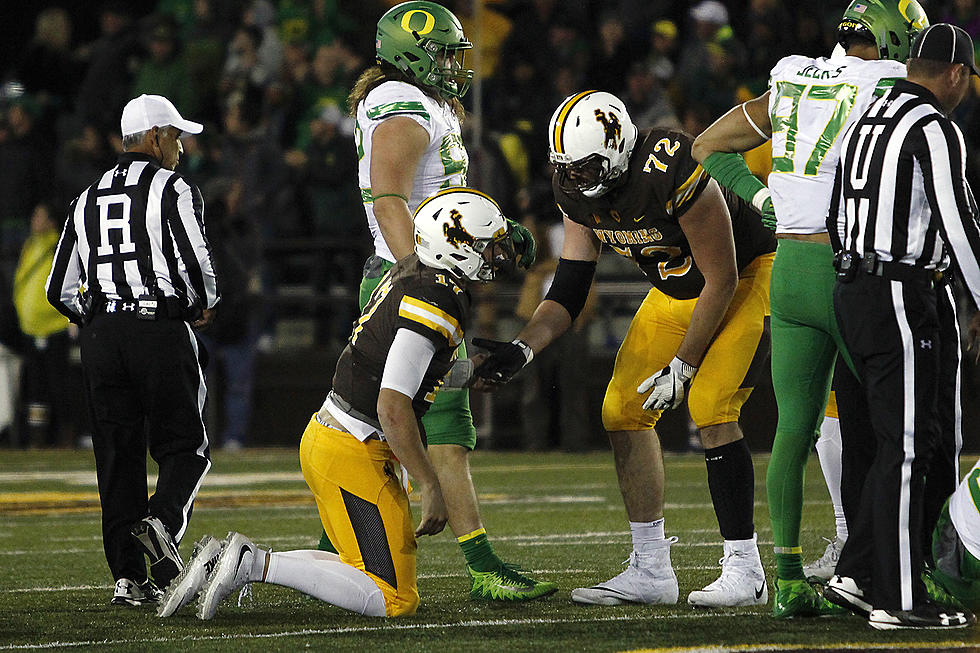 Controversy Surrounds Josh Allen on Draft Day
Seneca Riggins, Townsquare Media
A series of inappropriate tweets from his past has led former Wyoming quarterback Josh Allen to become engulfed in controversy before tonight's NFL Draft.
According to reports from Yahoo Sports and ESPN, the tweets from 2012 and 2013 contain offensive language and racial slurs. They no longer appear on his account.
Allen came forward this morning and took responsibility for and issued an apology for the tweets from five and six years ago.
What this means for Allen in terms of when he's selected and by which team is not known at this time.
The issue even led to Wyoming head coach Craig Bohl issuing a statement earlier today.
"I know Josh has apologized for the Twitter comments he made while in high school. As a member of our football team, he had great relationships with his teammates and our fan base. During his time at Wyoming, he embraced diversity. We wish him all the best on his big night."
What is also not clear at present time is how the tweets came to light in the 24 hours leading up to the NFL Draft, which starts at 6 p.m., Mountain Time.
More From AM 1400 The Cowboy