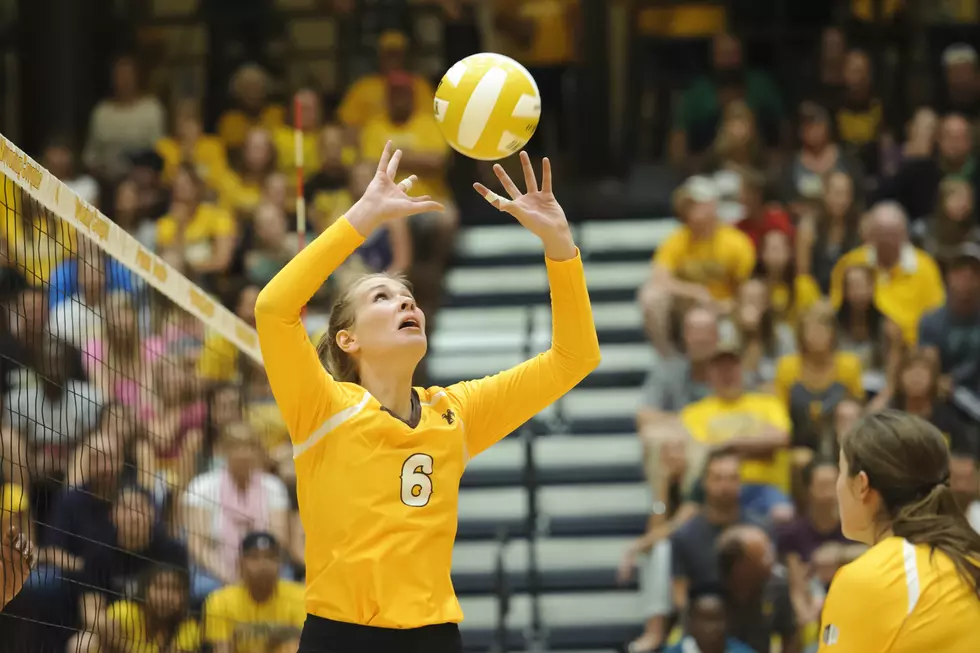 Harmon Earns MW Volleyball Player of the Week Honors
Courtesy: UW Photo Service
For the first time this season the Wyoming Cowgirls have a volleyball player of the week in the Mountain West Conference.
Monday the league offense announced freshman setter Marissa Harmon as its Offensive Player of the Week. She averaged just under 12 assists per set in Wyoming's road wins at Utah State and Boise State last week.
For the week, Harmon finished with 91 assists, nine kills, three aces and 13 points in the two matches. She had 30 assists, five kills and one ace in the Cowgirls three-set sweep against the Aggies last Thursday in Logan, UT. Harmon finished with a match and career-best 61 assists, plus 10 digs for a double-double in a five-set victory at Boise State last Saturday. That was her team-leading fourth double-double this season. UW's victory at Boise State was their first since 1994.
Wyoming (9-9, 4-2) has won three straight matches and returns home this weekend to face Nevada Thursday at 6:30 p.m. and San Jose State Saturday at 1 p.m.
More From AM 1400 The Cowboy