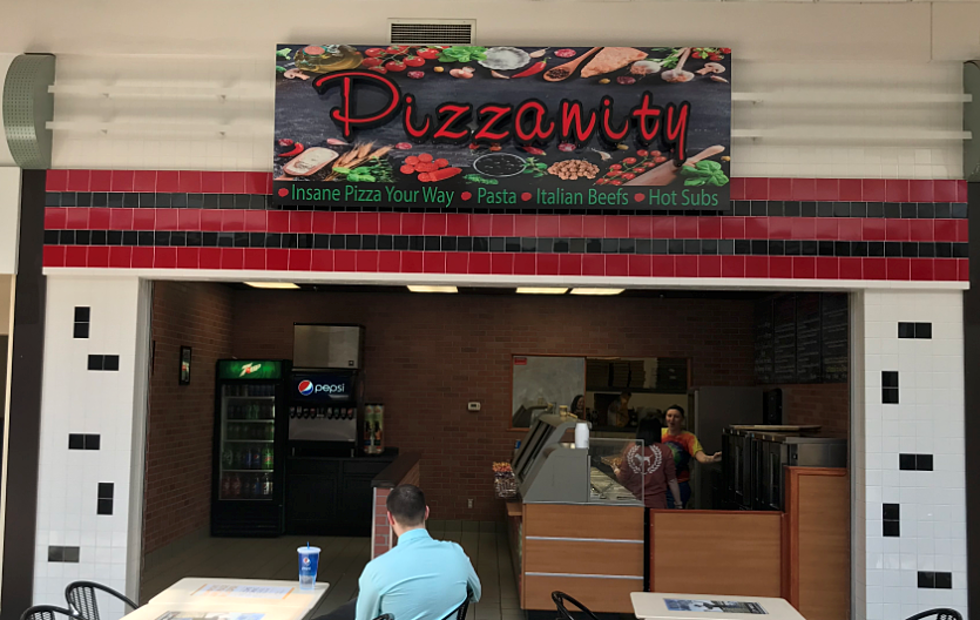 Pizzanity Is Now Open In The Eastridge Mall
DJ Nyke - Townsquare Media
Eastridge Mall has lost a few stores, but has gained quite a few new food options in the last ten months. The latest is located in the space that formally held Subway. The restaurant is Pizzanity and it is now open.
In addition to pizza, they also specialize in sandwiches and pastas. Pizzanity's owner, Johnathan Tieszen, has also stated that they specialize in all fresh ingredients and toppings.
Pizzanity posted a video to their official Facebook page announcing their grand opening, along with the following message:
Pizzanity Grand Opening Saturday April 20 Eastridge Mall Food Court! Like and Share this post to win Free Pizza For your whole Family! Join us for a good time and a chance to win some prizes! Incredible Pizza, Best Hot Subs, And Mouth Watering Pasta! We are open now training and perfecting the art. Come in for a sneak peak before our grand opening Saturday!
Pizzanity
More From AM 1400 The Cowboy