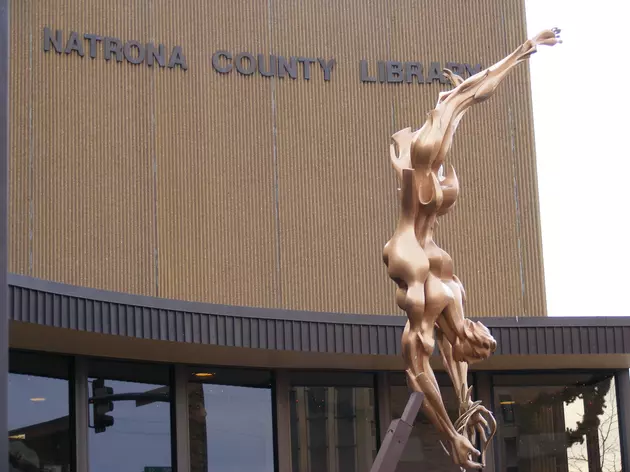 Natrona County Library, Youth Librarian Receive Top Honors
Townsquare Media
The Natrona County Library has been named "Outstanding Library of the Year" by the Wyoming Library Association, according to a release from the library. The award, which is given for a "significant special project" completed within the last two years, recognized the Natrona County Library's new "Creation Station".
Library officials say it's the only Makerspace in Casper, and "transformed an aging and inflexible building into a dynamic and flexible space that provides the community with 21st century innovations and ingenuities." The Creation Station was funded through private donations.
Also receiving honors is Natrona County Library Teen Librarian Jennifer Beckstead, who was awarded the Nora Van Burgh Grant to attend the 2018 Young Adult Library Services Association Symposium in Salt Lake City.
Jenn says "she can't wait to be re-energized by all she'll learn and experience at the Young Adult Services Symposium, not to mention the numerous opportunities she'll have for growth and innovation," according to the Library.
Jennifer Beckstead and the Natrona County Library will be honored at an award ceremony emceed by WLA President Kate Mutch on Wednesday, September 12th. That will be at 1:00 p.m. at the Natrona County Library.
More From AM 1400 The Cowboy